Deel Review
Overview of Deel
Deel offers HR, hiring, and payroll solutions for businesses that want to expand globally. It is a platform that provides tools to streamline HR, payroll, and hiring processes for businesses of all sizes. Deel helps companies hire and pay employees and contractors worldwide without having to open legal entities, and it offers compliance management and legal support to ensure that everything is done in accordance with the law. 
The website features customer testimonials and case studies highlighting how Deel has helped businesses save time, money, and resources. Additionally, Deel offers a free trial and pricing details for interested businesses. Overall, Deel is geared towards businesses looking for a comprehensive solution to manage their global teams.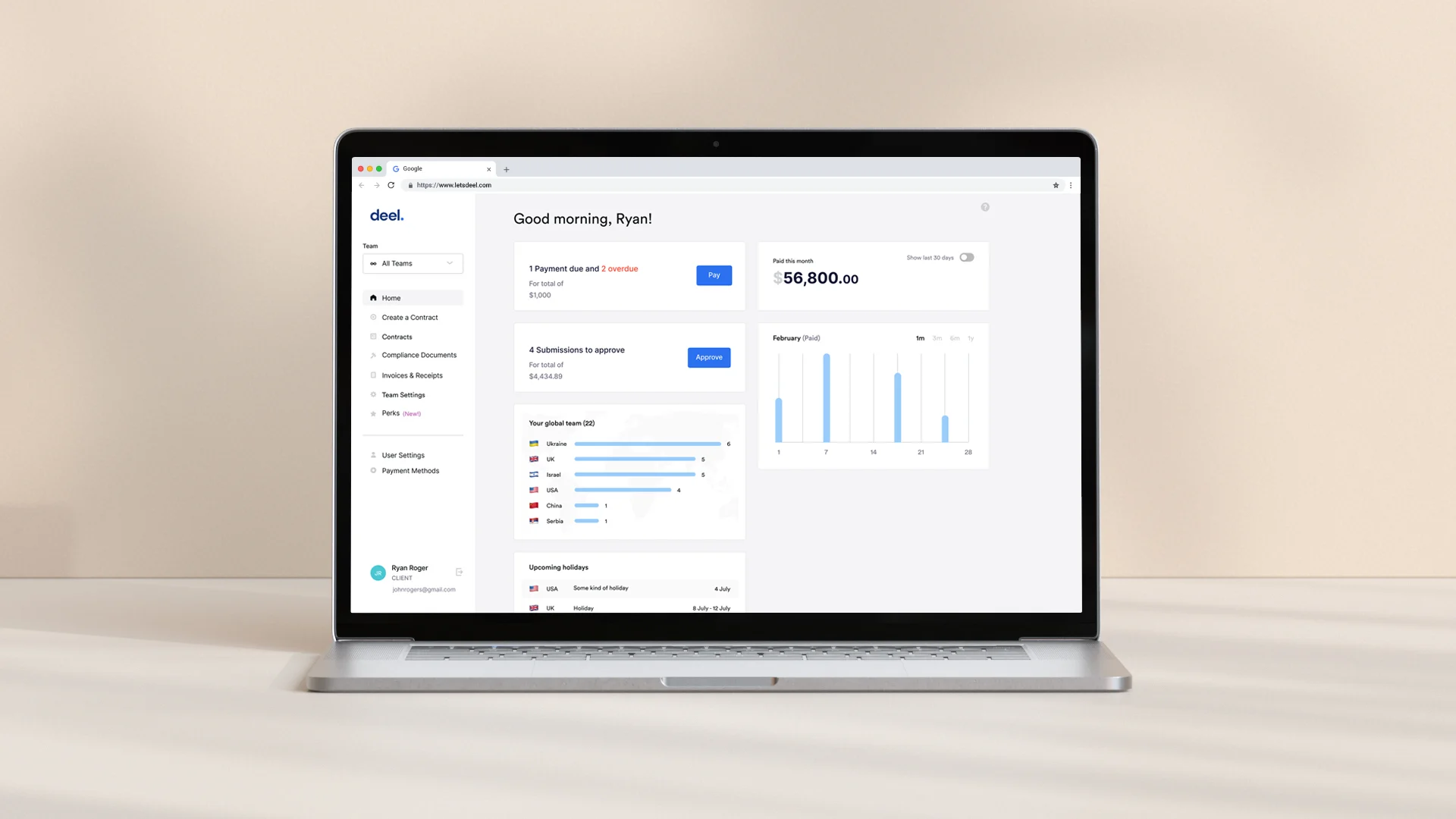 (Deel UI)
Deel's Pricing
| | |
| --- | --- |
| Earning of Record (EOR) | Starting at $599/month  |
| Contractor | Starting at $49/month  |
| Global Payroll | Contact sales for pricing |
| Automate HR admin and reporting for any worker with a global HR system | Starting at free |
| Immigration | Contact sales for pricing  |
Find out more about Deel's pricing on https://www.deel.com/pricing
Why do employers prefer Recruitery over Deel?
While Recruitery specializes in headhunting, job recruitment, and payroll solutions, Deel takes a broader approach to meet the challenges of managing global teams. Recruitery stands out by offering a diverse range of job listings across industries, allowing employers to find the right candidates efficiently. Our expertise in talent sourcing and payroll management provides a significant advantage for employers seeking specific skill sets and streamlined hiring processes.
 

Recruitery

Deel

Recruitment

✓

X

Local Salary Advice

✓

X

Compliance and Legal Support

FREE

Extra Fees

HR Support

FREE

Extra Fees

Price for EOR

$200/employee, 

per month

From $599/employee, 

per month 

Price for Contractor

$30/contractor, 

per month

From $49 contractor, 

per month

Expenses Reimbursement

✓

X

Provide the best quote based on your request:

 

Office space

Hardware

Goods

Services

✓

X
Contact us via hello@recruitery.co for further assistance.