How can you leverage Instagram to attract candidates
Beware of underestimating Instagram's power—it's a leading global social media platform where you're likely to discover your next ideal candidate. While recruiters traditionally use platforms like Facebook, Twitter, and LinkedIn, the dynamics of recruitment are evolving. Social recruitment, particularly on Instagram, is gaining momentum rapidly. Let's discover with Recruitery how can you leverage Instagram to attract candidates.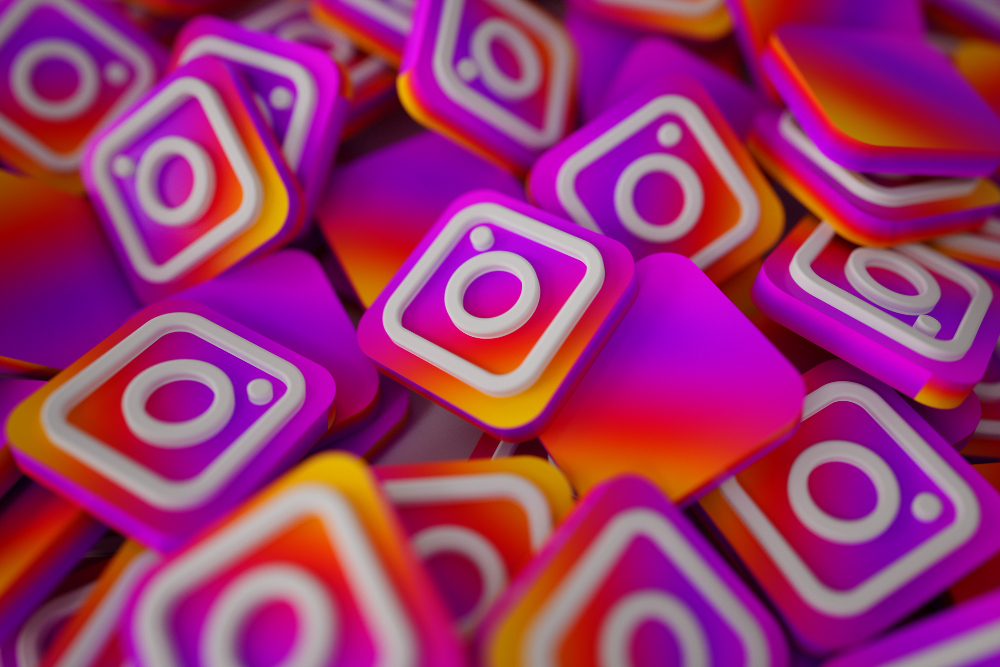 What is Intstagram Recruiting?
Instagram recruiting uses the platform as a tool to find and attract job candidates. This involves creating a company profile, posting job openings, and engaging with interested users. Its popularity has grown as it enables companies to reach a broad audience and allows candidates to learn about the company and its culture through the Instagram profile.
Why consider Instagram for Recruitment?
Instagram proves invaluable for companies by fostering a more personal connection with potential job candidates. Its relaxed atmosphere, in contrast to platforms like LinkedIn, allows companies to present a distinct side of their brand, setting them apart from similar businesses.
Given the substantial user base on Instagram, tapping into this platform aligns with the audience's preferences:
1 billion monthly Instagram users

500 million daily users engaging with Instagram Stories

200 million users checking at least one business account daily

Instagram ranks as the second-most downloaded free app on the Apple app store
As job candidates actively use Instagram, leveraging this platform enables companies to expand their candidate pool and effectively promote their offerings.
Benefits of Instagram Recruiting 
Instagram recruiting offers significant advantages for both companies and candidates. It serves as a valuable tool for companies seeking top talent and for candidates searching for the right job opportunity. Through the use of social media, companies and candidates can establish more meaningful and effective connections.
For employers 
Engage with a highly targeted audience of potential candidates, reach users specifically interested in their industry or field by establishing a company profile and sharing job openings,

Provide culture and values of companies, acting as a compelling tool for attracting top talent.
For candidates 
Gaining insights into potential employers and job opportunities. 

Grasp the company's culture, values, and the nature of its work, provides a clearer understanding of the job on offer.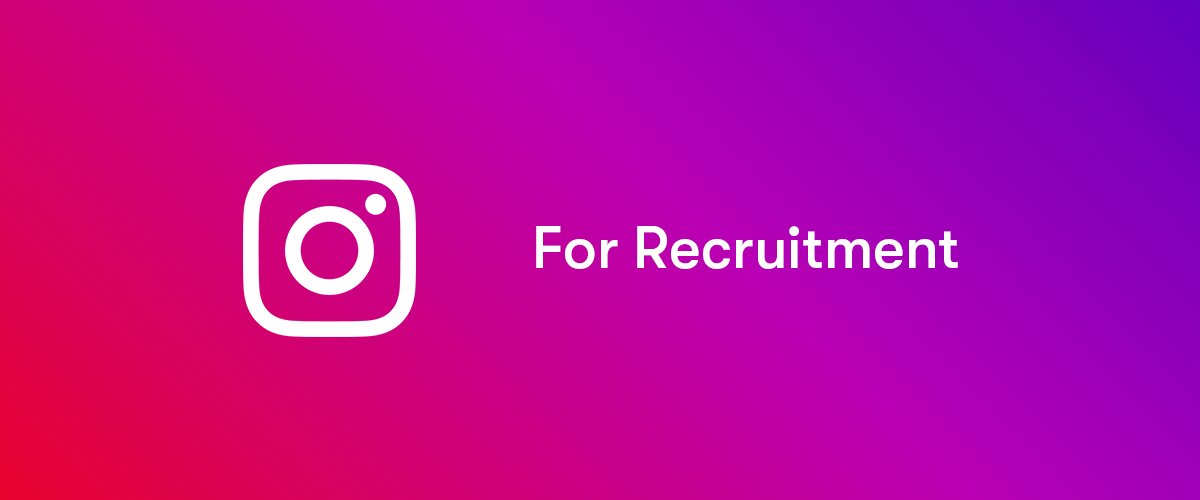 Establishing a Recruitment Instagram account 
To establish an Instagram account that attracts job candidates, consider these steps:
Separate Accounts: Some employers opt for a distinct Instagram account dedicated to job-related content. This is particularly beneficial for larger companies with frequent hiring needs. For example, @Salesforce maintains a primary account for customers and a separate one focused on careers: @salesforcejobs.

Choose Account Type: Decide between a personal or business account. Instagram introduced business accounts in 2016, offering advantages such as access to Instagram Insights (performance data for posts), the ability to run ads, desktop posting, a dedicated contact button in your profile, and early access to new features.

Profile Bio: Craft a bio that communicates what sets your company apart,use this space to showcase your brand's voice,include a link to your main jobs page, the company's About page, or a specific role you're hiring for ,ensure it's convenient for job seekers to access your listings.
Choose Your Instagram Strategy 
Developing an effective Instagram strategy for recruiting involves thoughtful content curation and engagement. Here's a guide to help you figure out your approach:
Determine Your Content
Showcase behind-the-scenes glimpses to give potential candidates an insight into your company culture.

Feature employee stories, detailing what they do, their tenure, and what they enjoy about working at the company.

Post pictures from work events, meetings, team outings, conferences, etc.

Share quotes from satisfied employees.

Conduct video interviews with employees discussing their experiences with the company.

Highlight awards and accolades won by your company.

Share photos of your office space and work environment.

Promote specific job openings through visuals.
Engage with Your Audience
Interact with followers by responding to comments, answering questions, and guiding them to relevant resources.

Cultivate your employer brand by maintaining an active and responsive presence on the platform.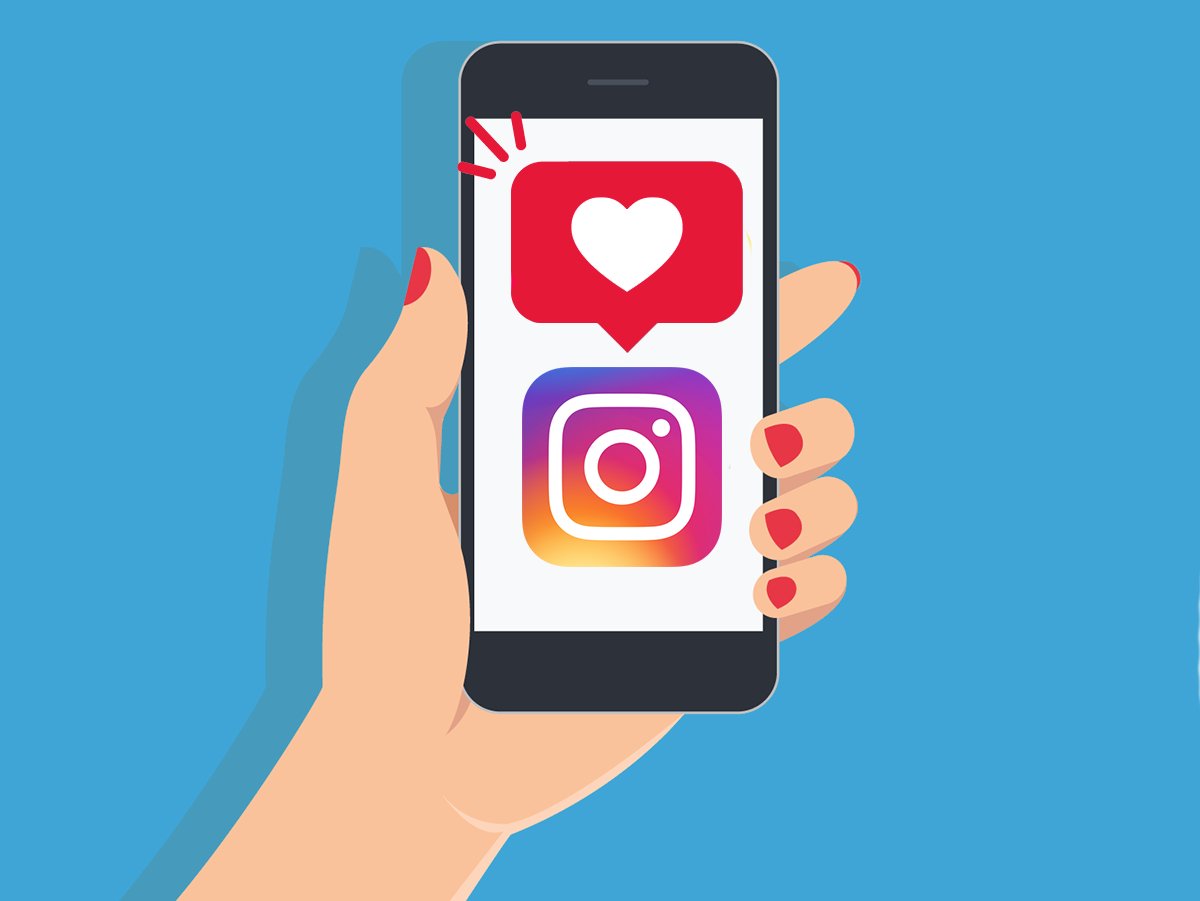 Optimize Hashtag Usage
Incorporate relevant hashtags to broaden the reach of your posts.

Utilize general hashtags like #hiring, #jobsearch, and #jobs, and get more specific for your industry (e.g., #customerservice).
Showcase Company Culture
Use photos and videos to provide a visual representation of your company culture.

Create a dedicated hashtag, such as #lifeat_____ or #the______team, to aggregate content that promotes your culture.

Incorporate culture-focused posts, featuring aspects like breakrooms, outdoor spaces, team activities, celebrations, and company swag.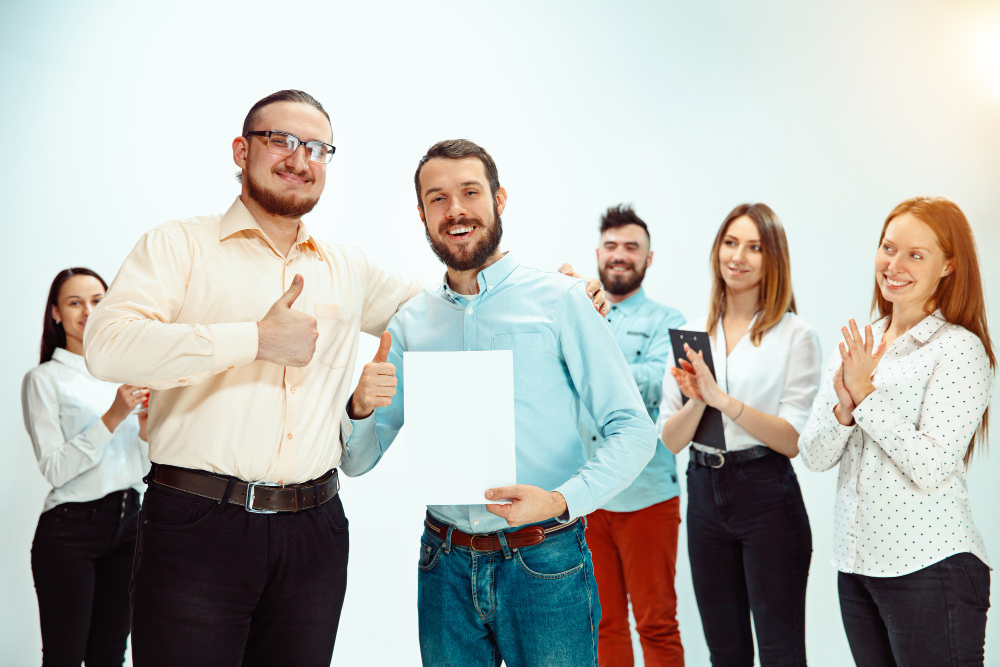 Leverage Instagram Stories
Take advantage of Instagram Stories to highlight content for 24 hours, offering a more interactive experience.

Utilize features like filters, fonts, music, stickers, emojis, location tags, polls, and questions.

Pin Stories to Instagram Highlights, creating permanent categories with cover photos that align with your company branding.

Use Highlights to provide quick and informative content, such as application processes or snapshots from recent events.
Incorporating these elements into your Instagram strategy can enhance your ability to attract and engage potential candidates effectively.
Conclusion 
Although Instagram wasn't initially designed for recruitment, it offers a distinctive avenue to attract a broader pool of candidates. Implementing the tips above will assist you in capturing and drawing in excellent candidates, setting your recruitment efforts apart. Recruitery hopes you have an insightful overview on how can you leverage Instagram to attract candidates? Best of luck with your hiring process!