#Top 5 ways to recruit and search for the best personnel from LinkedIn
With more than 706 million users in more than 200 countries, LinkedIn is one of the most used social networking platforms today. Although LinkedIn was mostly used for hiring, now it is also used to share content and maintain relationships at work. This is also one of the few places where you can post continuously about the job search process or success in your career without disturbing your followers.
In the view of Recruitery, LinkedIn is the main network to search for new jobs and also a suitable place for HRs to search for candidates. Here are some tips of Recruitery summarized during the recruitment process so you can apply them during your recruitment process.
Update the company's profile on Linkedin
How do you want your company to reach potential new employees? Although there are many differences between industries or fields of companies, most large companies on the market present their LinkedIn profile page as a professional page that conveys information and geography. points and strengths of their company.
Sometimes you should check your company page to ensure that the information on the page is constantly updated and fully expressed the information you want. Having a company profile fully updated will help the recruitment.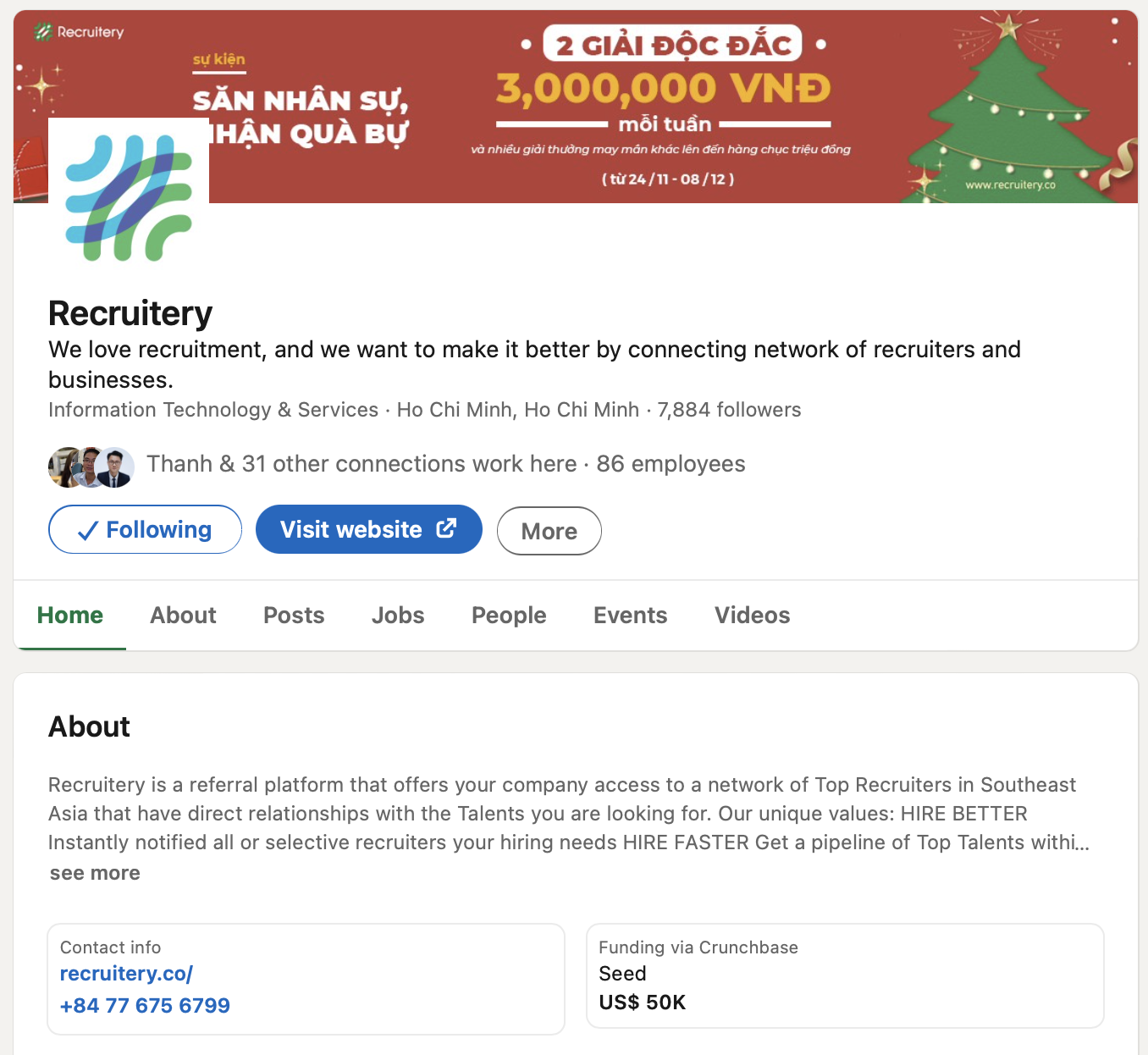 Update your profile
Next, check your current personal profile to make sure everything is updated, including your current job title. Your profile must show the candidate that you are a professional employer. When you are creating your work history, don't stop with your current history; You should add the work before and connect with colleagues who have worked with you to create more confidence for the candidate.
Another problem that many employers often do not pay attention to is the photo on your profile. This is not Facebook or Instagram, according to Recruitery you need a portrait photo that clearly shows your face, this will give you professionalism and easily connect and create trust with candidates.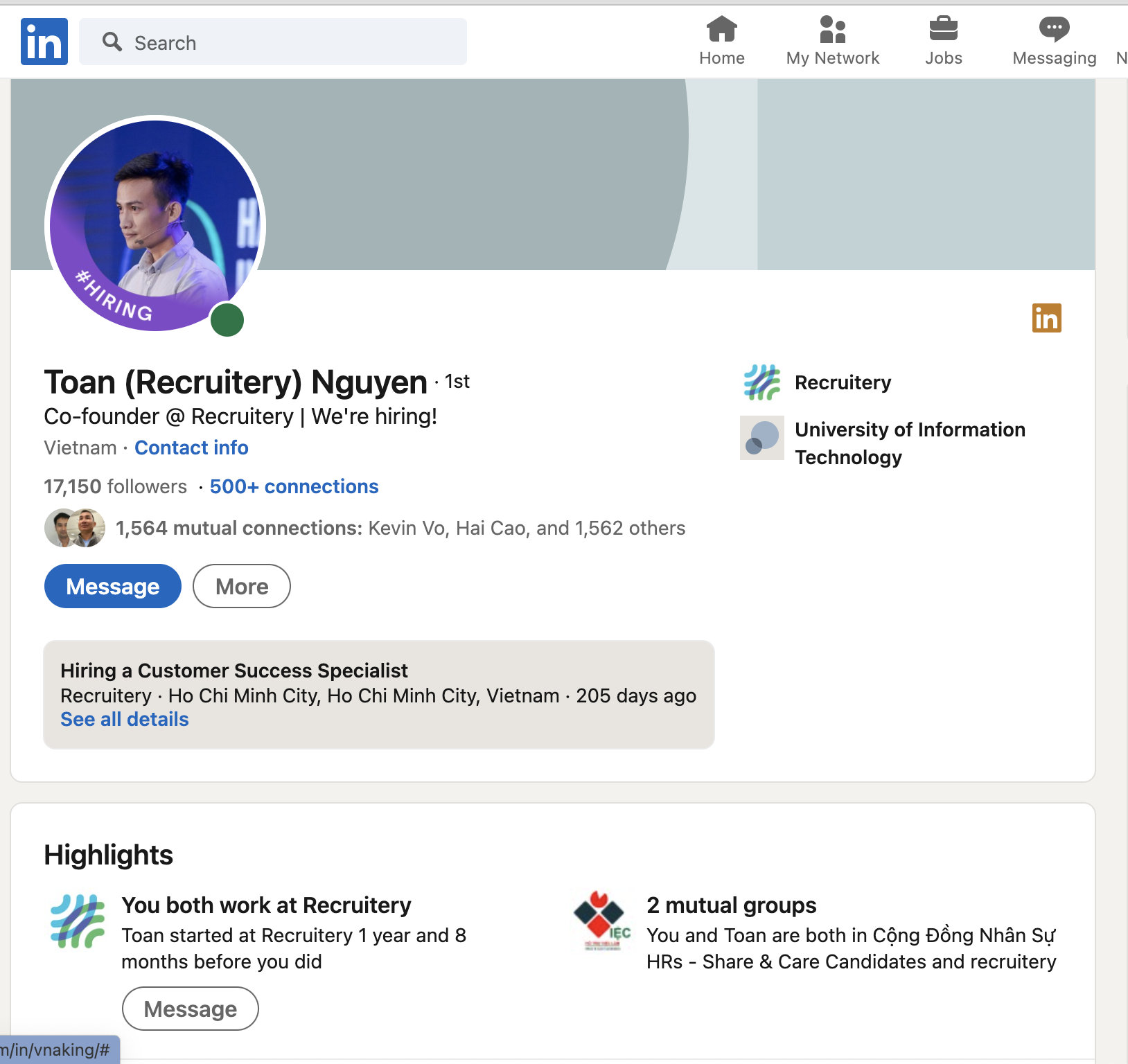 Activities should be posted on the company's LinkedIn
In addition to regularly posting to increase interaction and attract candidates, candidates also want to see images of a working day as well as the company's activities to better understand corporate culture.
Branding Marketing and recruiting often go hand in hand. Especially in today's technology environment, where consumers are interested in the company they buy, you will want to create a company image that attracts your potential candidates. So your company can update more creative activities such as Entertainment activities at the company, vacation or teambuilding even the news that is popular online you can also vary. to suit your corporate culture.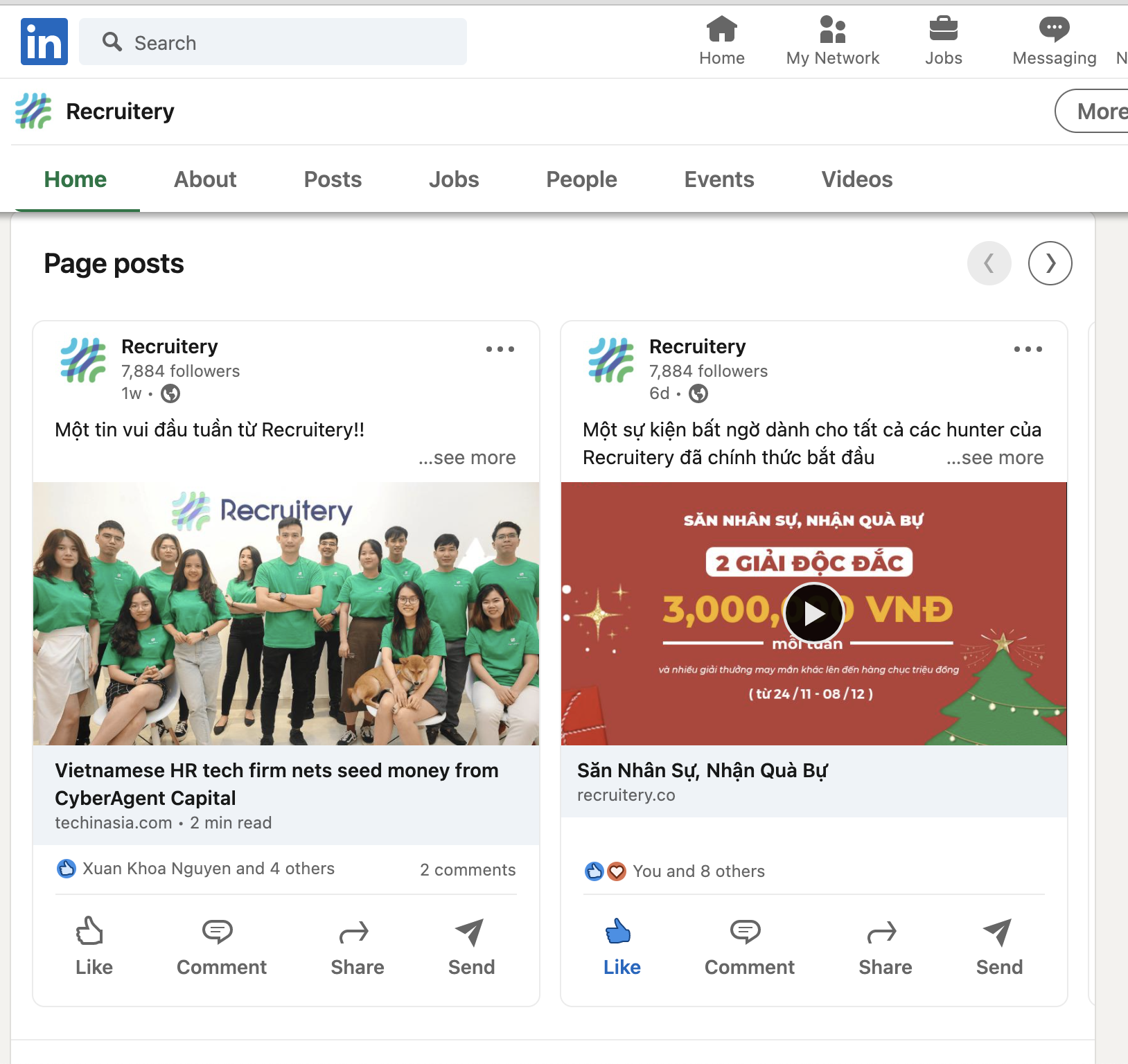 Join the relevant recruitment groups on LinkedIn
If LinkedIn is a major recruitment tool for you, then you need to spend more time on it. That means joining groups related to you and your work, such as specific industry groups, alumni groups, business groups, or search candidates by region. All of these groups are a place for you to post recruitment or interact with potential candidates. However, you do not always post about job opportunities, or recruiting; LinkedIn is still a social network and you will need to interact in groups.
This is also a good time to check your field, not all industries are on LinkedIn. Some, such as information technology and financial services, have a high level of presence and will be easier to connect with candidates.
Use job creation features on LinkedIn
Creating a recruitment post on LinkedIn is free and you can optional approach more candidates by advertising budget. For companies that recruit more positions, LinkedIn has paid packages called "Talent Solutions", which is where you can post jobs with more features. They include useful items such as receiving candidates proposed based on your post criteria, analytical data, and specialized messaging platforms.
In the recruitment news, you need to include the basic things about the title, description, how to apply, and the best contact form for more information. But in addition, your post needs to stand out. More than 20 million jobs are being posted online. If you want to attract the most suitable candidates, and easy -to -understand the job and describe the specific company will be easier for candidates who are looking for new jobs to see dozens of recruitment news every day.
When sharing the recruitment post on your page and company page, make it have new content to attract more candidates. You should not just post links, but what you need is to add new calls and comments to make your post more interactive.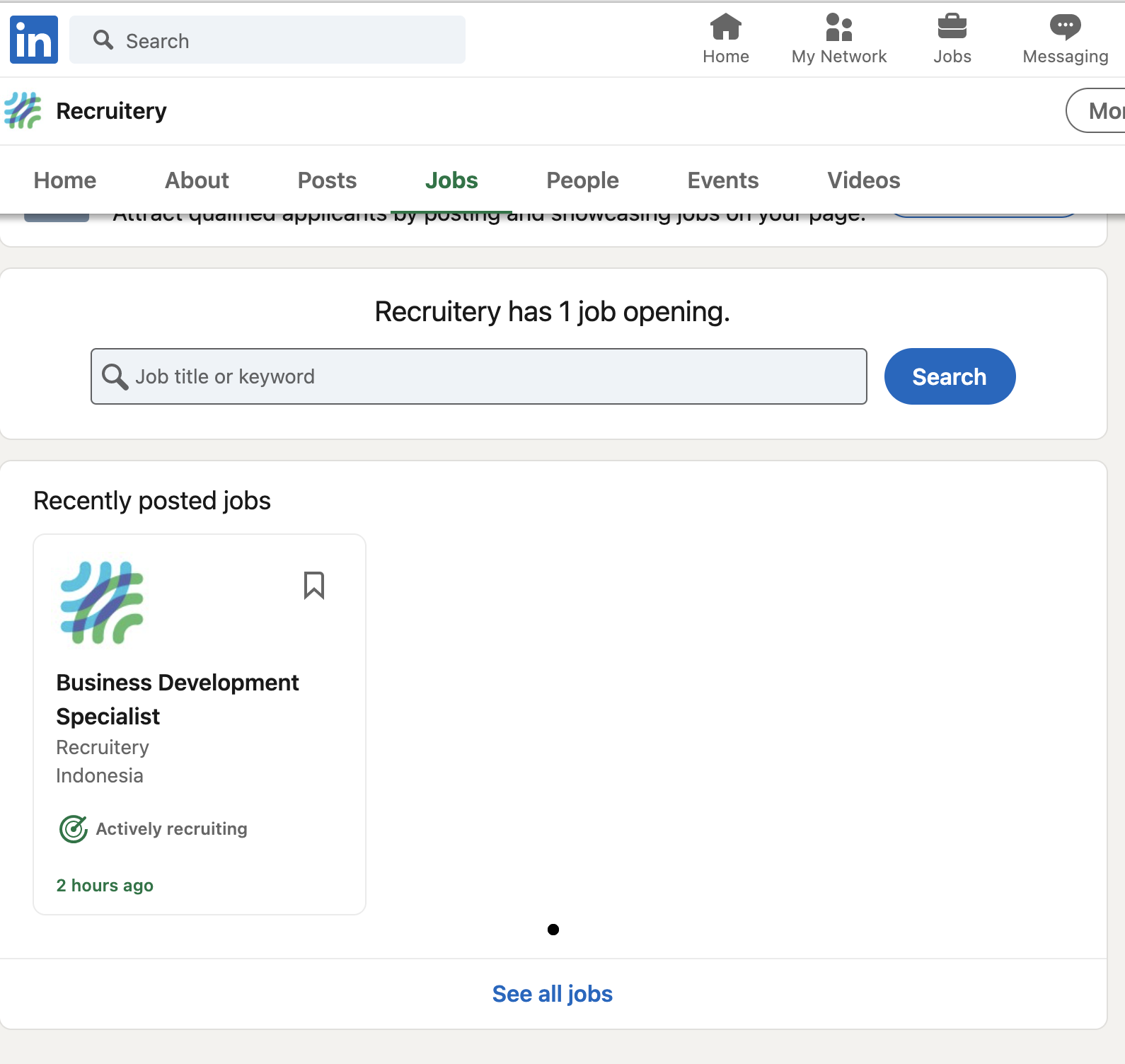 Contact Us
Hotline: (+84) 353 111 265
Linkedin: https://www.linkedin.com/company/recruitery/
FB Page: https://www.facebook.com/Recruitery.co/
Instagram: https://www.instagram.com/recruitery4.0/