What is Dat Bike? What industry does it operate in?
Dat Bike is the first electric motorcycle brand in Vietnam founded by software engineer Nguyen Ba Cang Son in 2019. Dat Bike not only provides users with excellent transportation experiences but also contributes to environmental protection and improved quality of life. Let's learn more about Dat Bike through this article!
The establishment of Dat Bike
Nguyen Ba Cang Son is a talented software engineer who has won many national and international awards in technology. He used to work for top companies like Google, Uber, Facebook in Silicon Valley, USA. However, he always harbored the desire to startup and create products with social values.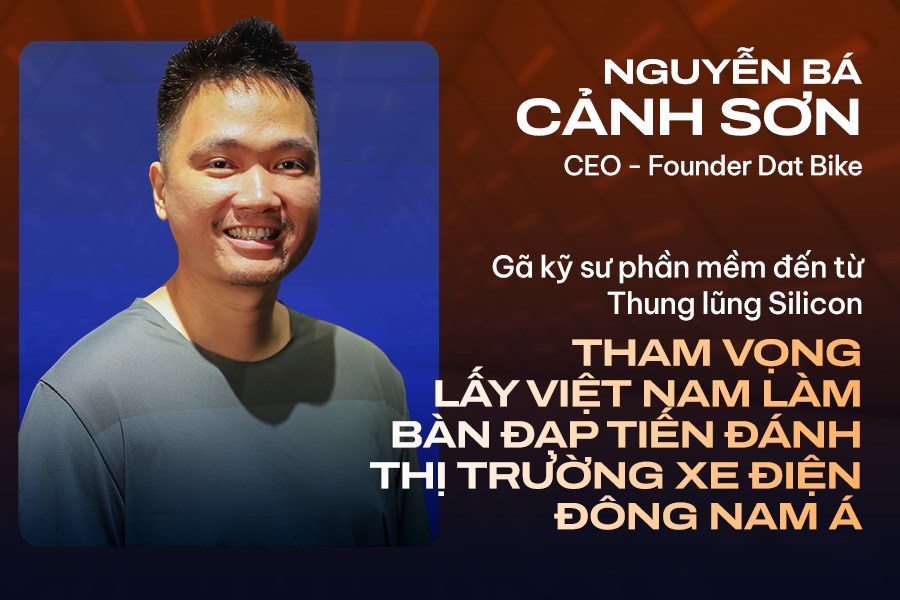 Son realized that motorcycles were deeply ingrained in Vietnamese people's lives. The large number of motorcycles even "plowed" the air and caused serious environmental pollution. If the market introduced electric motorcycles with powerful performance comparable to gasoline ones, consumers could satisfy their needs while adopting a greener and more modern lifestyle. However, most electric vehicles in the market at that time had low power and speed, not meeting Vietnamese people's usage habits.
Driven by his long-held ambition abroad, Mr. Cang Son decided to give up his dream job in America to return to Vietnam and startup with the Dat Bike brand. Dat Bike was established with the goal of creating electric motorcycles designed and manufactured by Vietnamese engineers, helping users switch from gasoline motorcycles to electric ones without compromising too much on power and speed.
Dat Bike's products and solutions
Dat Bike is one of the most popular electric motorcycle brands in Vietnam. With the orientation of developing battery and high-quality electric motorcycle technology, Dat Bike currently has 4 main product lines:
Weaver
The first Dat Bike product that helped build the brand's reputation, providing convenient, environmentally friendly travel experiences at affordable prices. It was also one of the first electric motorcycles with power and speed comparable to gasoline ones. Weaver comes in three versions: Weaver 100, Weaver 200, and Weaver ++.
Weaver 200
The best-selling Dat Bike model with a travel range of 200km per full charge. Equipment includes a high-capacity 68Ah lithium-ion battery that can last 200km after a full 3-hour charge. Its 6,000W motor provides a maximum speed of 90km/h.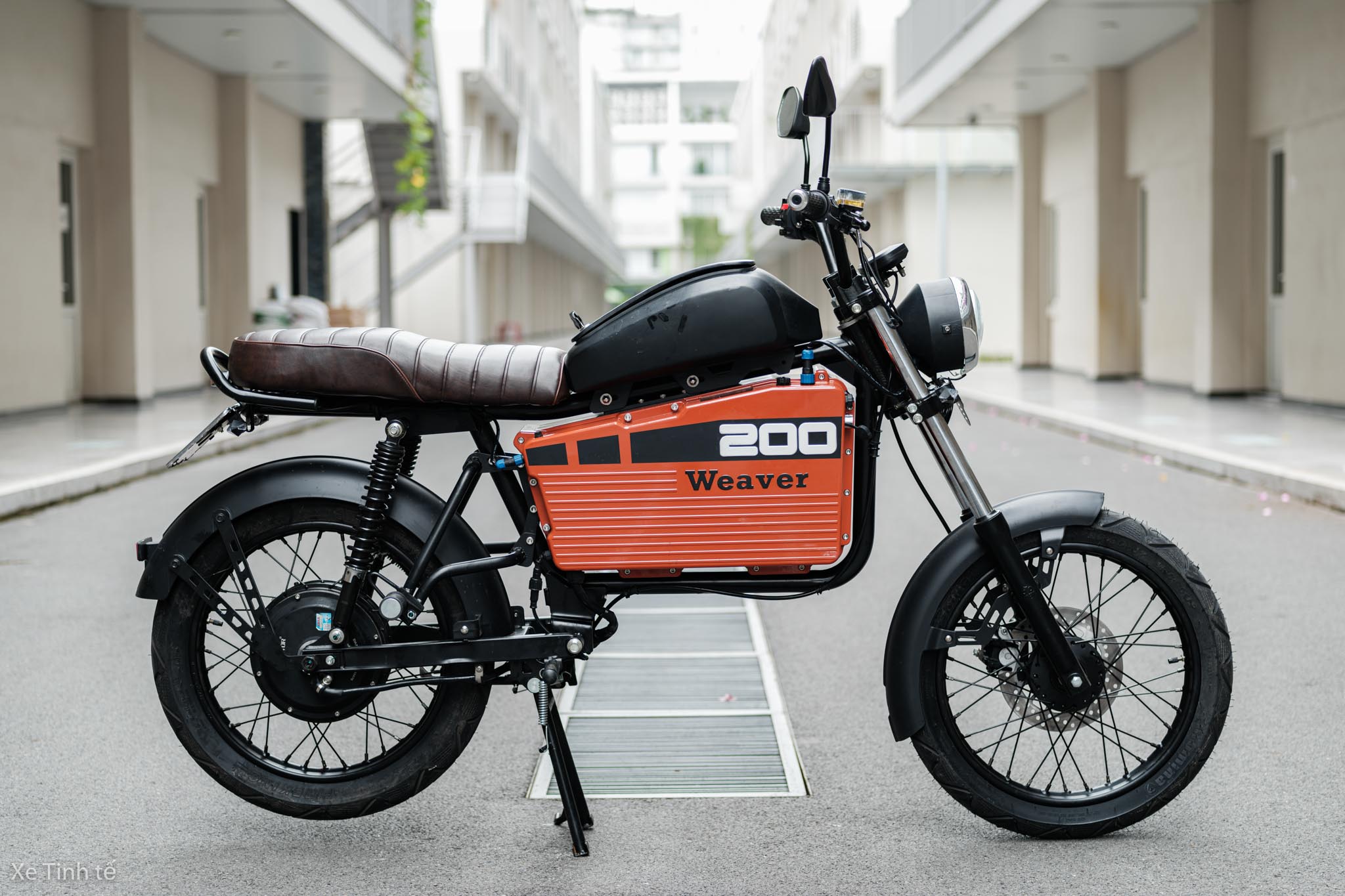 Weaver++
An upgraded version of the popular Weaver line with a more powerful motor for a maximum speed of 100km/h. It can be fast-charged to 100km in just 20 minutes using Dat Charge stations.
Quantum
Dat Bike's flagship high-end model equipped with advanced technologies and features. The 4th generation Dat Battery allows up to 270km range on a full charge. As a "King of the Road", Quantum is perfect for speed and tech enthusiasts.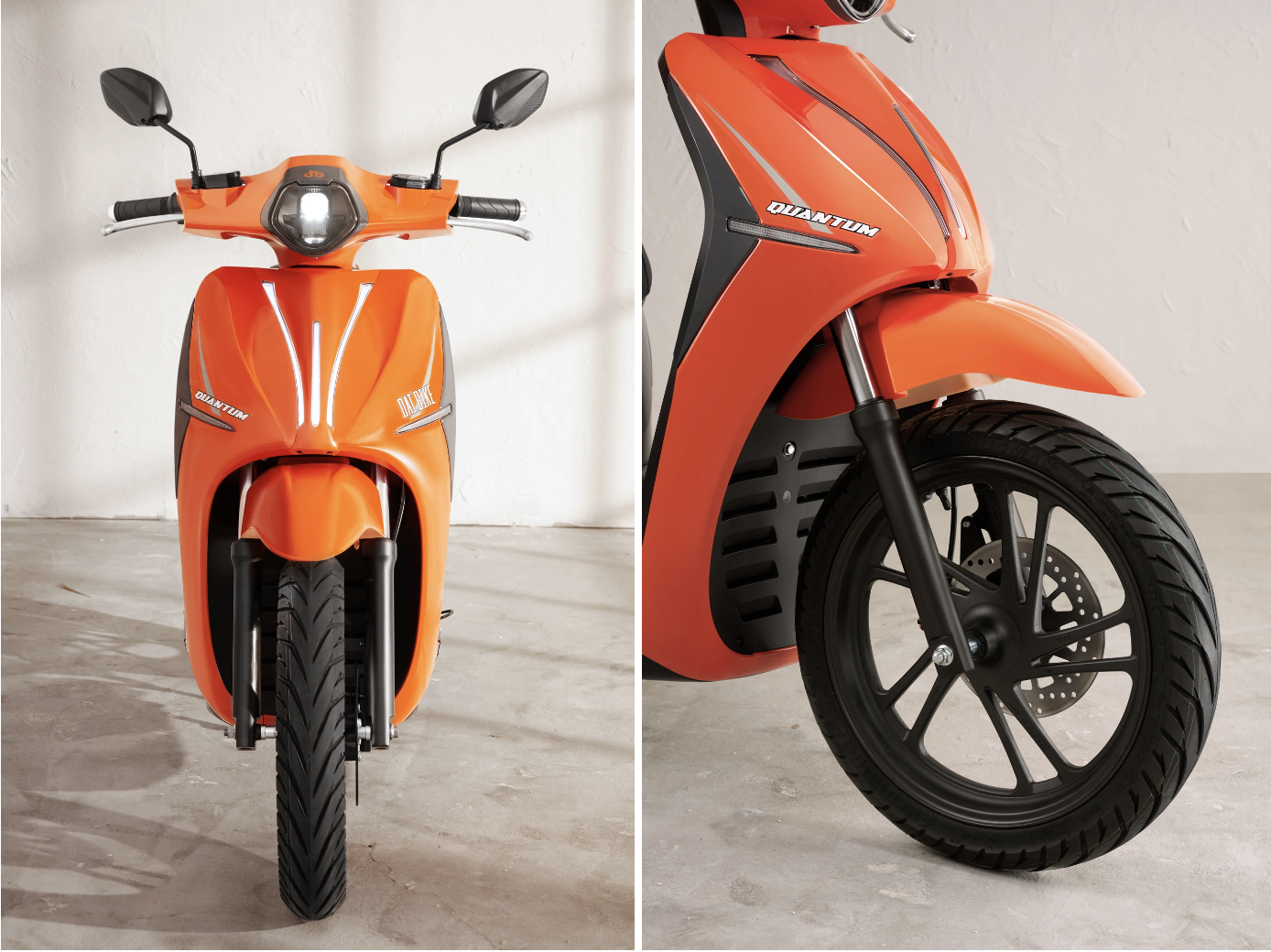 Dat Charge
Dat Bike also provides a fast charging solution for electric vehicles through its Dat Charge station network deployed across major Vietnamese cities. Users can easily locate and reserve the nearest station via the Dat Bike app. Dat Charge offers Southeast Asia's fastest charging speeds, fully charging an EV's battery in just 20-30 minutes.
Orientation and strategy of Dat Bike
Dat Bike aims to become Vietnam's leading electric motorcycle manufacturer and expand to Southeast Asia and global markets. It believes electric motorcycles are the inevitable trend as transportation demand rises and environmental protection awareness grows. Dat Bike has taken important steps to expand its market and enhance product quality through fundraising and partnerships with leading companies. It continues improving products and services to provide users the best experiences with electric motorcycles.
Work environment at Dat Bike
At Dat Bike, employees are encouraged to unleash their creative potential and experiment with new ideas without fear of failure. Dat Bike often organizes extra-curricular activities and team building events to strengthen bonding within the team and provide interesting experiences outside of work. In addition, there are also attractive benefit policies and a friendly, dynamic working environment that help Dat Bike employees develop comprehensively in both expertise and soft skills.
You can join Dat Bike company by applying for jobs at https://recruitery.co/en-US/company/dat-bike-7587