Mechatronics Engineering? Career Opportunities
Mechatronics Engineering is an interdisciplinary field that combines mechanical engineering, electrical engineering, and control engineering. However, if you want to delve deeper into understanding What Mechatronics Engineering is and how to orient your career in this field, please continue reading this article. Recruitery is here to guide you.
What is Mechatronics Engineering?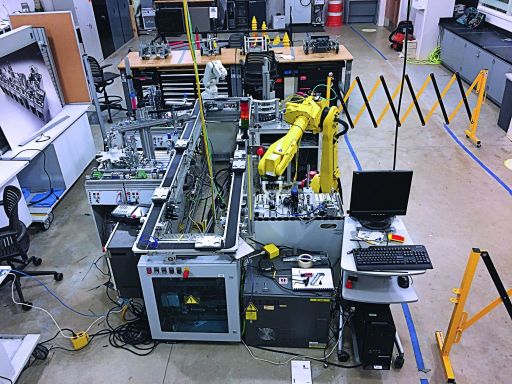 Mechatronics Engineering is a promising field. Source: HUFI - HUIT
At the outset of this article, we will explore the concept of Mechatronics Engineering. Mechatronics Engineering is a diverse and promising field that merges two key domains: mechanics and electronics. This field specializes in applying knowledge from mechanics, electronics, and automation to design, construct, and maintain systems and devices that interact both mechanically and electronically. Furthermore, Mechatronics Engineering plays a pivotal role in numerous industries, ranging from industrial production to telecommunications services and modern agriculture.
The Potential of the Mechatronics Industry
After gaining an understanding of What Mechatronics Engineering entails, we will delve into the potential of this industry. The Mechatronics industry holds tremendous growth potential within the context of the ongoing Fourth Industrial Revolution that is reshaping the world.
Emerging technologies such as artificial intelligence, the Internet of Things, big data, cloud computing, and blockchain demand innovation and creativity from Mechatronics engineers to develop smart, efficient, and sustainable products and services. The Mechatronics industry is recognized as a vital player in driving progress across various sectors in society.
Career Paths in Mechatronics Engineering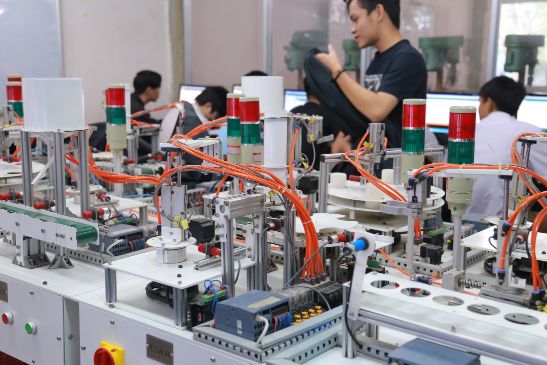 Career opportunities in Mechatronics Engineering. Source: Vietnamese Career Guidance
After grasping the concept and potential of Mechatronics Engineering, if you are interested in pursuing a career in this field, Recruitery will provide you with insights into various career paths within the industry.
1. Modern Production and Robotics Technology
Thrive in modern manufacturing facilities, leveraging robotic technologies to enhance productivity and product quality. 

Their responsibilities may encompass designing, programming, operating, and maintaining industrial or civil robots for diverse applications, such as welding, assembly, and even entertainment or medical purposes.
2. Telecommunications and Information Services
Work in telecommunications and information services companies, where they contribute to the development of data transmission, processing, and storage devices and systems. 

They play a crucial role in designing, manufacturing, and testing devices like antennas, transceivers, modems, routers, and switches.
3. Agriculture, Food, and Forestry
Make valuable contributions in businesses or research institutions related to agriculture, food, and forestry. 

They apply Mechatronics technologies to create solutions for smart farming, efficient animal husbandry, and the safe processing and preservation of agricultural, forestry, and fishery products.
4. Transportation and Logistics
Work in designing, manufacturing, and operating smart transportation vehicles, including autonomous vehicles, electric vehicles, hybrid vehicles, and drones.

Develop transportation and logistics management and operation systems, such as global positioning systems, intelligent transportation systems, and automated warehouse systems.
Mechatronics Engineering Salary
According to different sources, the average salary for mechatronics engineers in the United States ranges from $72,323 to $103,922 per year. However, this pay can vary depending on many factors, such as the industry, the company size, the location, and the level of experience of the engineer.
For example, according to PayScale, an early career mechatronics engineer with 1-4 years of experience earns an average total compensation of $84,755 per year, while a mid-career mechatronics engineer with 5-9 years of experience earns an average total compensation of $85,000 per year.
Top Schools for Quality Mechatronics Engineering Education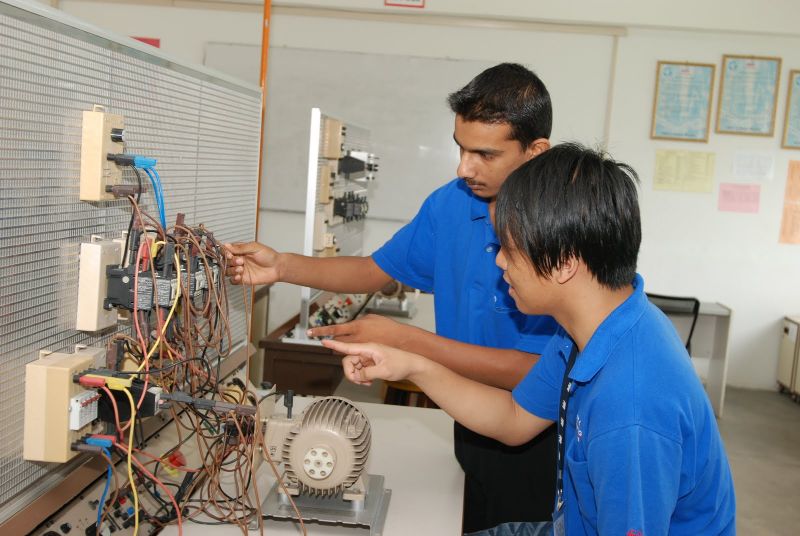 Leading universities offering Mechatronics Engineering programs, both domestically and internationally. Source: triannguoithay.vn
If you are interested in learning about reputable institutions that offer quality education in Mechatronics Engineering, please consider the following schools. According to the QS World University Rankings by Subject 2021, the top schools for Mechatronics Engineering worldwide are:
1. Massachusetts Institute of Technology (MIT), USA
2. Stanford University, USA
3. Cambridge University, UK
4. National University of Singapore (NUS), Singapore
5. Zurich Polytechnic University (ETH), Switzerland
Conclusion
In conclusion, Mechatronics Engineering stands at the forefront of technological innovation, bridging the realms of mechanics, electronics, and automation. This interdisciplinary field holds the promise of boundless opportunities in the ever-evolving landscape of the Fourth Industrial Revolution.
As we've explored throughout this article, Mechatronics engineers play a pivotal role in revolutionizing industries, from modern manufacturing and telecommunications to agriculture, transportation, and beyond. Their contributions drive progress and shape the future of society. Recruitery hopes that this article has provided you with a comprehensive understanding of Mechatronics Engineering, covering its concepts, potential, career opportunities, and top-notch training institutions.
Reference 
Mechatronics Engineer Salary in 2023 | PayScale
QS World University Rankings by Subject 2021 | Top Universities