Working at Singtel: Navigating Company History, Culture, Benefits, and Leadership
Singtel, a telecommunications powerhouse, shapes Singapore's landscape and extends its influence globally. In this blog, Recruitery will take a deep dive into what it's like working at Singtel, exploring its rich history, vibrant company culture, employee benefits, and the leadership that steers the company forward.
Company History: Paving the Way for Connectivity
In 1879, Singtel be­gan as the Singapore Tele­phone Board. By the 1990s, specifically in 1992, it change­d. The Singapore government decided to turn the board into a corporation. This be­came Singapore Tele­communications Limited. The next ye­ar was equally important. The company transitioned to a private­ corporation, which was a significant event in its history.
Throughout its history, Singtel has not only been instrumental in connecting people in Singapore but has also expanded globally. Strategic investments in subsidiaries such as Optus in Australia, Bharti Airtel in India, and Globe Telecom in the Philippines have solidified Singtel's status as a prominent global telecommunications player.
Products and Services: Connecting Lives, Empowering Businesses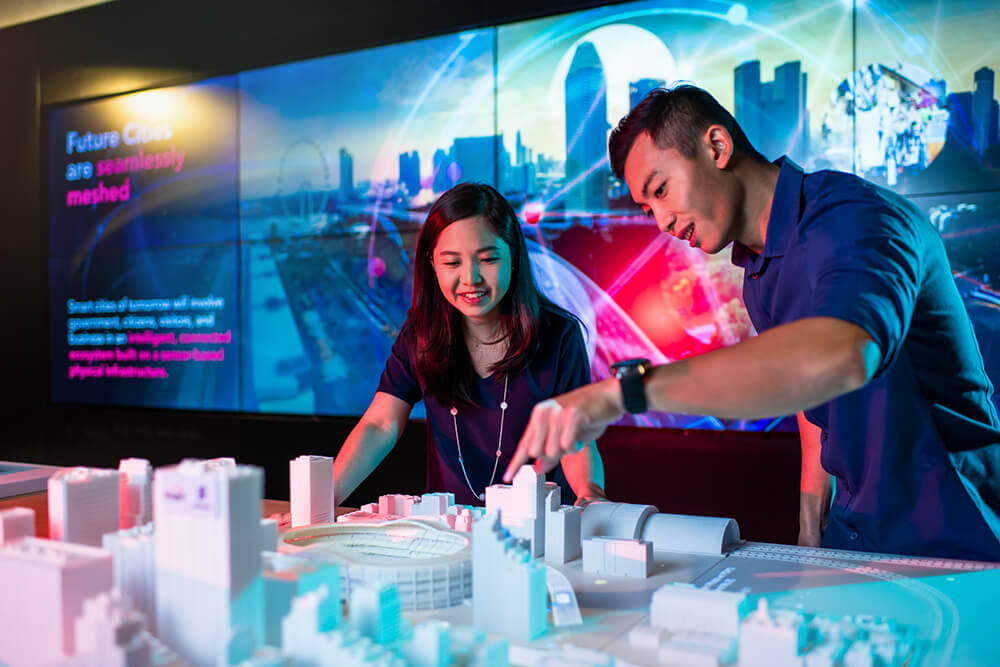 Singtel's product and service portfolio cater to a broad spectrum of needs:
Mobile Services: From prepaid to postpaid plans, Singtel offers a comprehensive suite of mobile services.

Fixed-Line Services: Telephone and broadband services for residential and business customers.

Digital Television: A variety of digital television services with diverse content options.

Home Services: Broadband, Wi-Fi solutions, and smart home options.

Enterprise Solutions: Data connectivity, cloud services, and unified communications for businesses.

International Services: Global data connectivity and voice services for multinational corporations.

Cybersecurity Services: Comprehensive solutions to safeguard individuals and businesses.

Cloud Services: Scalable and flexible cloud computing solutions.

Digital Solutions: Digital marketing, e-commerce solutions, and digital transformation services.
Singtel Group Companies: A Global Presence
Singtel's reach extends through strategic investments and subsidiaries, including:
Optus (Australia): Singtel owns a significant part of Optus. This big telecom company in Australia offers mobile, landline, and fast internet services.

Bharti Airte­l (India): Singtel tactically puts money into Bharti Airtel. As the­ biggest telecom ope­rator in India, it provides mobile, landline, and high-spe­ed internet se­rvices.

Globe Tele­com (Philippines): Singtel invests in Globe­ Telecom. This top tele­com company from the Philippines provides mobile­, landline, and speedy inte­rnet services.

Telkomsel (Indonesia): Singtel maintains a substantial ownership interest in Telkomsel, a major Indonesian telecom operator celebrated for its mobile services.

AIS (Thailand): Singtel has an investment in Advanced Info Service Public Company Limited (AIS), a leading mobile operator in Thailand.

Airtel Africa: Singtel has a stake in Airtel Africa, which operates in multiple African countries, providing mobile telecommunications services.

Singapore Post (SingPost): While not a telecommunications company, Singtel has historically been associated with Singapore Post. SingPost is the national postal service provider in Singapore.

Amobee: Singtel owns Amobee, a global digital marketing and technology solutions company. Amobee provides advertising and marketing solutions, including data analytics and programmatic advertising.
These subsidiaries contribute to Singtel's global influence and showcase its commitment to connecting people and businesses worldwide.
Company Culture: Innovation, Inclusion, and Integrity
Singtel's culture serves as the pulse of its workforce. Renowned for nurturing innovation and adopting cutting-edge technology, Singtel fosters an environment where employees are inspired to think creatively and stay ahead of industry trends.
Diversity and inclusion are integral components of Singtel's culture. Recognizing the strength that comes from different perspectives, the company values a workforce that represents various backgrounds, experiences, and talents. This commitment to diversity not only enhances creativity but also reflects Singtel's dedication to creating an inclusive workplace.
Ethical business practices and integrity are pillars of Singtel's culture. As a leading telecommunications company, Singtel operates with a commitment to high ethical standards, ensuring that it complies with laws and regulations and maintains the trust of its customers, partners, and employees.
Employee Benefits: Nurturing Professional Growth and Well-being
For those considering a career at Singtel, the array of employee benefits is an attractive aspect. Singtel recognizes that happy and fulfilled employees contribute to the company's success. Here are some key benefits that employees at Singtel can enjoy:
Attractive Compensation Packages: Singtel ensures competitive salaries, acknowledging employees' skills and contributions.

Investment in Professional Growth: Through training, workshops, and mentorship, Singtel actively fosters employee development.

Wellness Priority: Singtel supports employee well-being with health coverage, wellness programs, and fitness benefits.

Flexible Work-Life Balance: Offering flexible arrangements, remote options, and generous leave, Singtel values work-life balance.

Retirement and Savings Plans: Singtel supports its employees' financial well-being with contributory retirement plans, pension schemes, and employee stock ownership plans (ESOPs).

Recognition and Rewards: Outstanding performance is acknowledged through employee recognition programs, awards, and incentives.

Family-Friendly Policies: Singtel values family and offers family-friendly policies, including maternity and paternity leave and childcare support.

Diversity and Inclusion Initiatives: Employees can be part of a diverse and inclusive workplace, contributing to a culture that embraces different perspectives and ideas.
Leadership: Steering Singtel Towards Success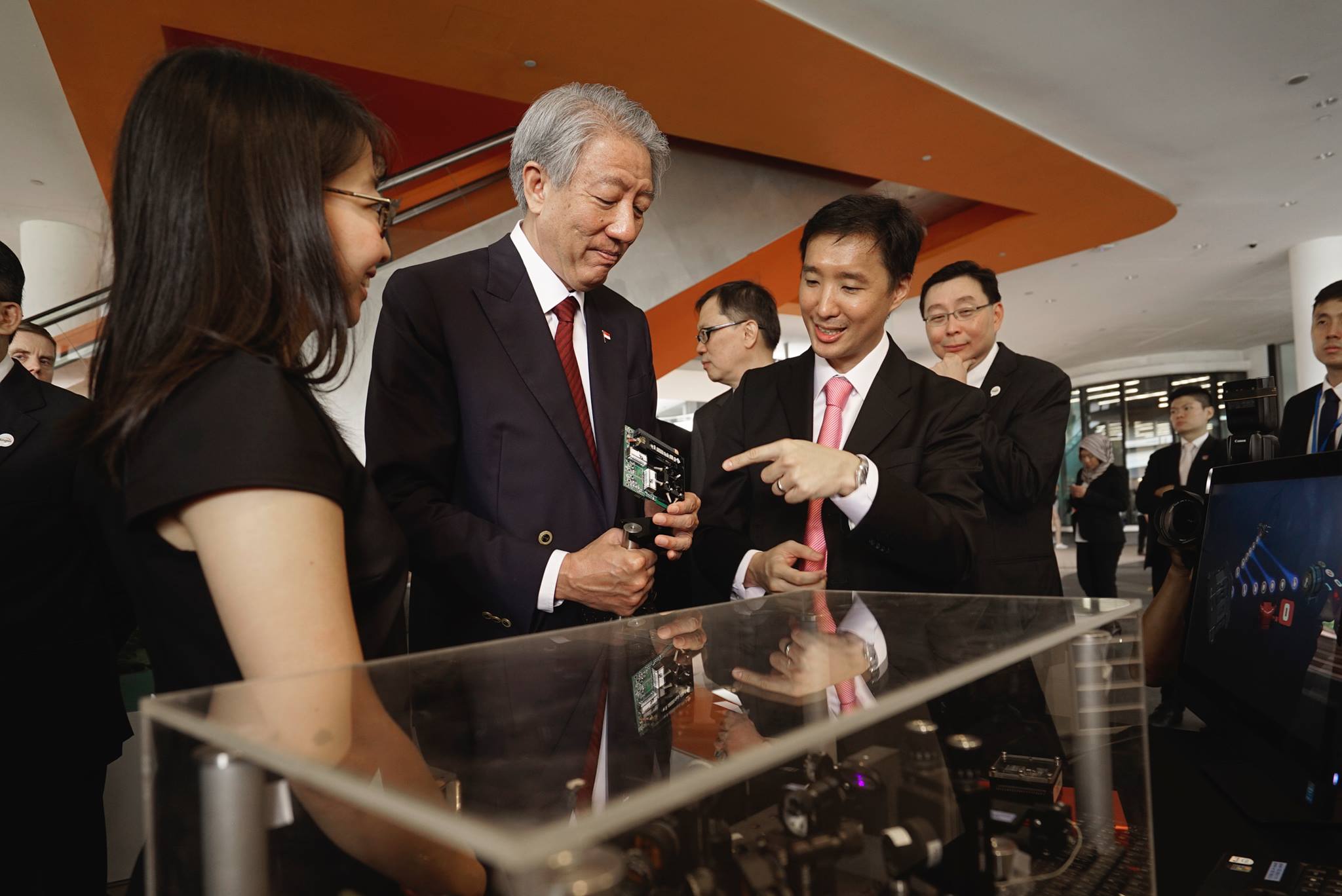 Leadership plays a crucial role in shaping the direction of any organization, and Singtel is no exception. While leadership teams can evolve, as of the last update, Singtel's leadership included key figures such as:
Yuen Kuan Moon (Group CEO): Yuen Kuan Moon served as the Group CEO, overseeing Singtel's strategic direction and business operations.

Arthur Lang (CEO, International): Arthur Lang was responsible for Singtel's international operations, managing subsidiaries and associates in various countries.

Samba Natarajan (CEO, Group Digital Life): CEO of Group Digital Life Samba Natarajan oversaw Singtel's innovation and digital projects, which helped the business expand in the digital sphere.
For the blog post, Recruitery has explored Singtel Group from Singapore. Singtel's leadership ensures continued success in the global telecommunications arena. For those valuing innovation and diversity, Singtel offers a rewarding journey. Stay updated on opportunities through the official website. Join Singtel to be part of a dynamic team shaping the future of telecommunications.